Welcome to Wuxi Golden Boat Car Washing Equipment Co.,Ltd online shop. I think you are very interted in our car wash machine. Now let me introduce the touchless type car wash machine to you. In this world, more and more people have cars. So car washing is a very big requirement in everywhere. Now let me show you the car wash machine picture.
Yes. Now you have a view of our car wash machine . You think it is beautiful right. You think it will be expensive right. Our car wash machine can spray water,foam,wax and shampoo. It also has drying system. But you cannot see how it works. So please check our company website:
I think you can see our product name and our company name clearly on this certification.
So let's start our business!
Let me show you some cases of our car wash machine in many countries: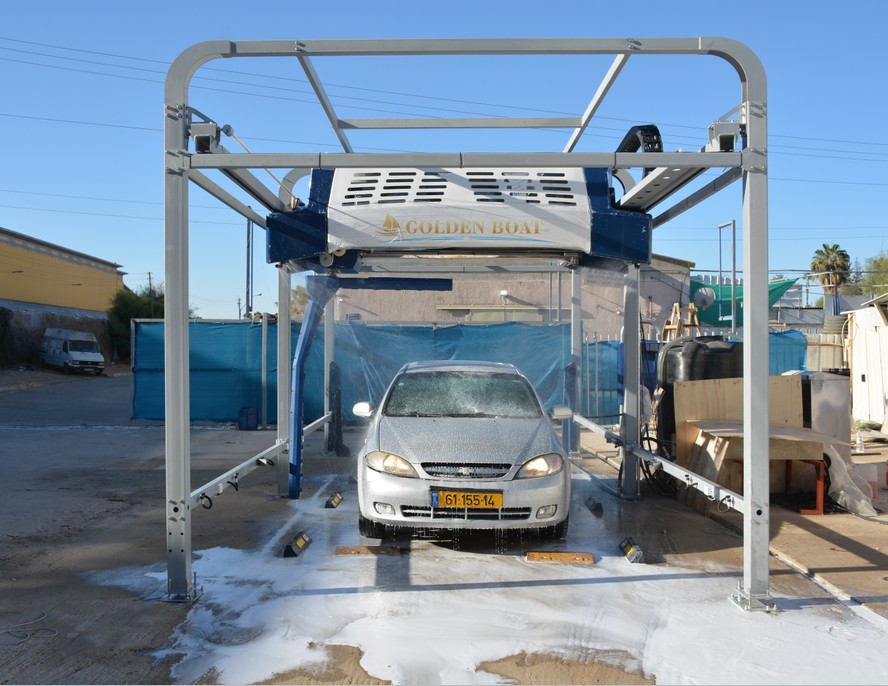 This is our machine in Chile,South America. The client is nice. You can see his dog also like our car wash machine.Our engineer feel very good in this trip.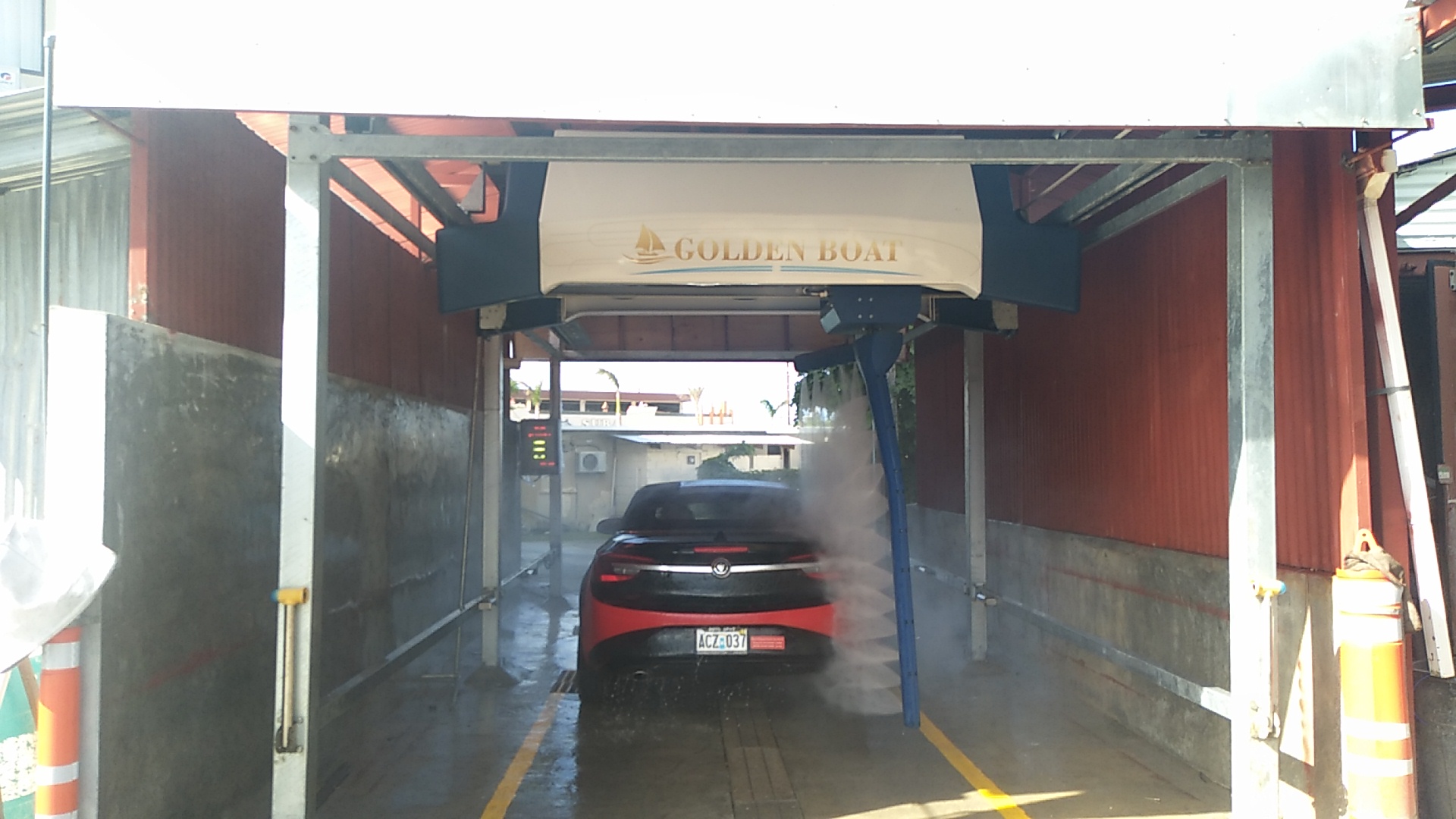 This is our car wash machine in Jordan.It is so cool!!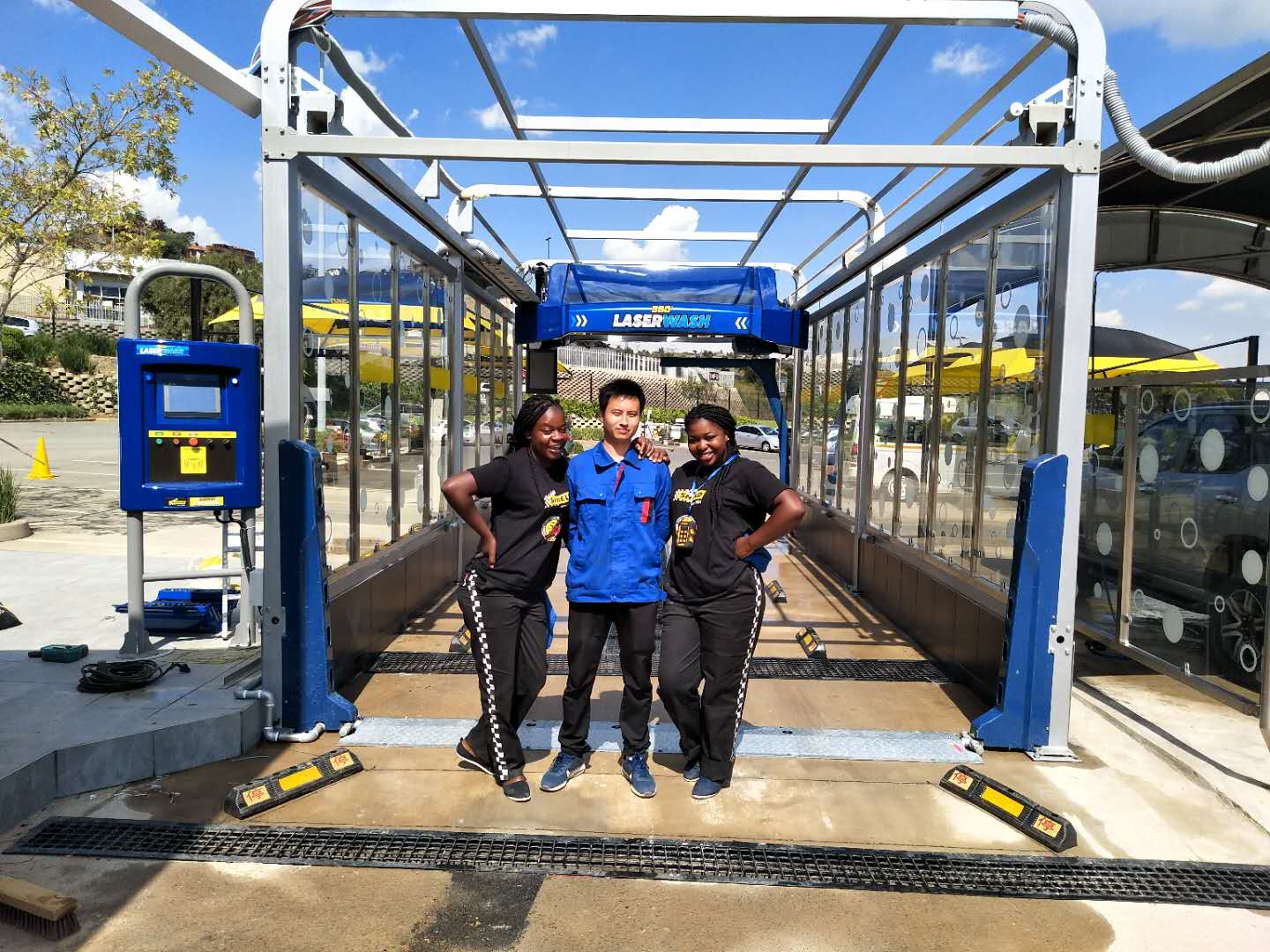 This is our car wash machine in South Africa.Look at our engineer and two beauties! Maybe he doesn't want to come back to China!
Now you want to ask me how to install the machine. You have two choices:
1 Install the machine yourself. Find your local engineer. We will provide drawing and instructions.We will also teach you by video call.
2 Our engineer will fly to your city to install the machine for you. You need to pay his air tickets,food,hotel and salary.
At the beginning of the installation,you need to prepare:
1 Air compressor with pressure more than 8bar
2 A water tank with 3 ton capacity
3 The land with at least 8000*3686*3400mm size in length,width and height
4 You need to finish the drain. You need to finish this construction of your land.
I hope the following photos will help you: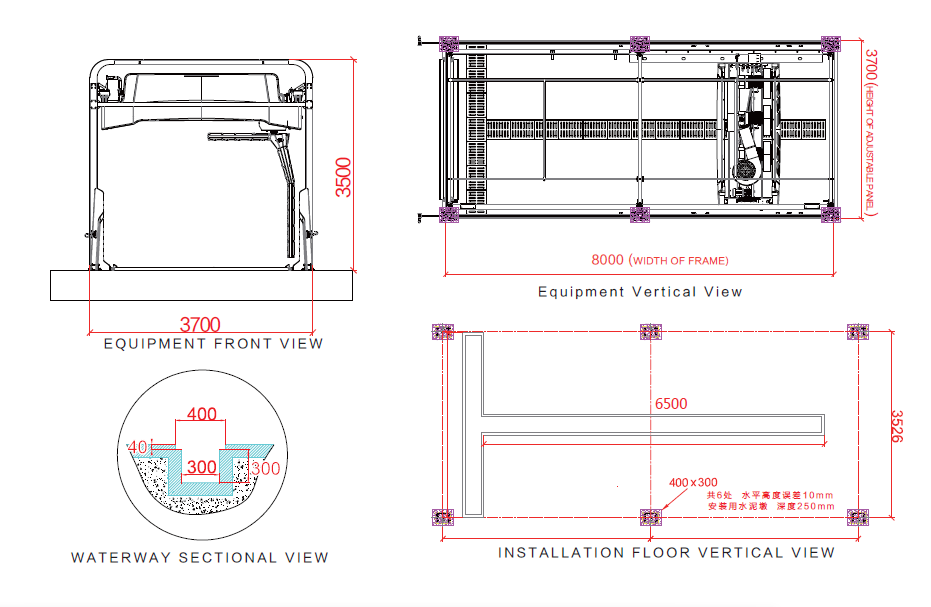 Now I think you worry about the warranty. Don't worry,we will provide you with 3 years warranty.During 3 years ,if there is anything broken, we will change brand new spare part for you.You only need to pay the express cost.
By the way,if you buy a car wash machine from us, we will give you many wearing parts for using.
Please check the list.
If you want to see the machine physically, please fly to China to come to our factory. Welcome you all the time.